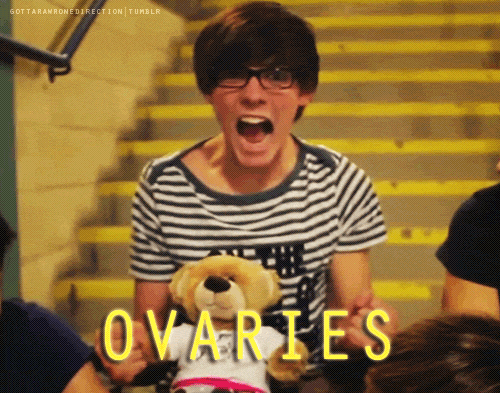 Louis William Tomlinson, born the 24 of December 1991 (seeing as it's Christmas eve, we could call him an early Christmas miracle) in Doncaster, South Yorkshire, England, is a part of One Direction (A DUH.) He is known as the funny one from the group, as he loves carrots, and had a pigeon named Kevin, who he kissed.
One of his most famous catchphrases is "NO! JIMMY PROTESTED!"
Random Trivia from us Directioners here at the Directioner Wiki
Edit
Ant lives 45 minutes away from him. YA JELLY?
Cait and Ant often fight over who he's married to.
Notes from Us
Edit
LOUIS IS MY HUSBAND <3 ~Cait
SOWWY, CAIT. HE'S MINE. YA CAN HAVE TOM FELTON. ~ Eggie
Ad blocker interference detected!
Wikia is a free-to-use site that makes money from advertising. We have a modified experience for viewers using ad blockers

Wikia is not accessible if you've made further modifications. Remove the custom ad blocker rule(s) and the page will load as expected.